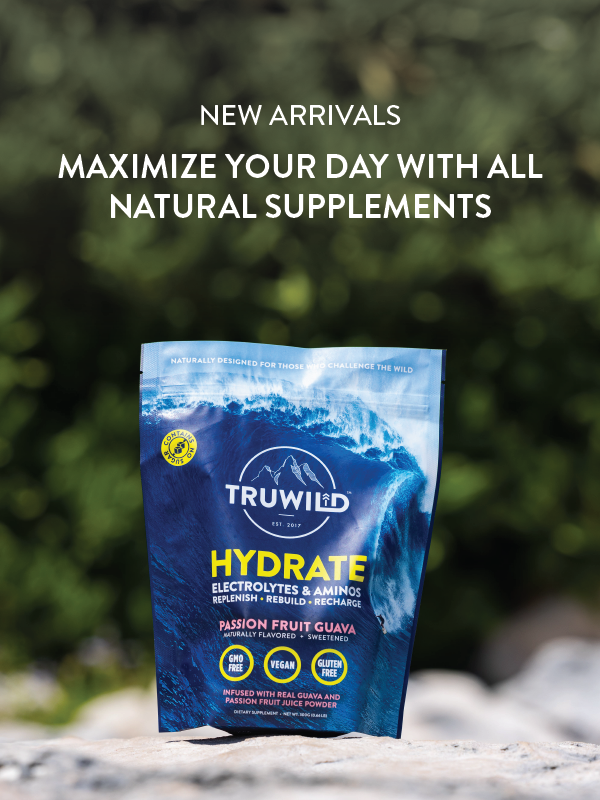 Why Choose TRUWILD's Natural Pre-Workout & Nitric Oxide Products?
TRUWILD's supplements provide outdoor enthusiasts the natural fuel to overcome any physical or mental challenge. Whether you love running, mountain climbing, hiking, or walking, TRUWILD keeps you moving every day! Check out our natural energy products that will increase your energy without added sugar, fillers, or artificial junk and it will make you feel good, inside and out.
Pre-Workout Supplements For Adventure Seekers
Why pump your body with stimulants and over-caffeinated energy boosters filled with chemicals, fillers & dyes to keep you active? These do more harm than good! TRUWILD's Motion supplements are power-packed with all-natural ingredients and are 100% Vegan, Non-GMO, and Gluten-free.
Its handcrafted offerings - Motion and Nitric Beets - provide much-needed fuel for your body and energize you to maximize your potential outdoors. If you are looking for organic superfoods and pre-workout supplements, this is it!
Great Supplements For A Clean Power Boost
Our plant-based natural energy products are for those who like to challenge themselves every day and keep pushing their own limits. These naturally boost endurance & stamina, keep you hydrated, enhance cardiovascular health, and provide your body with the antioxidant support it needs to stay alert and active.
TRUWILD's pre-workout energy products contain natural and trademarked ingredients of the highest quality, such as adaptogen blend (Peak O2), Yerba mate, pomegranate, coconut water, beets, Bioperine, and more to keep you outdoors longer and keep you healthier!
Experience clean energy bursts when you need to push your limits, without bad crashes and jitters that synthetic supplements bring. Experience pure sustained energy as you take on mountains, rough terrains, and extreme weather to satisfy your thirst for adventure. If you love the wild, you need TRUWILD in your life NOW!