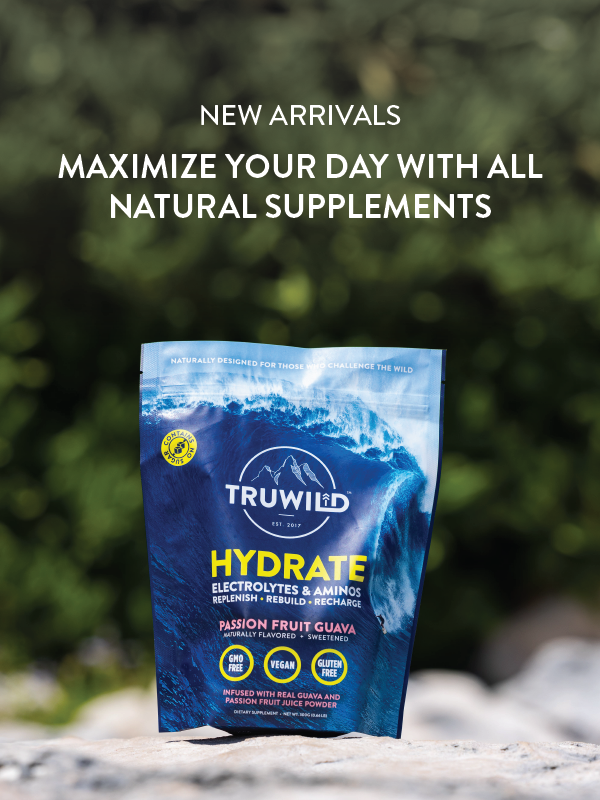 TRUWILD's All-Natural Outdoor Supplements
Being adventurers ourselves, we know that outdoor fitness activities – mountaineering, ocean surfing, hiking – demand a lot more energy, strength, focus, and motivation.
This is where TRUWILD comes in. Our all-natural pre- and post-workout products are for those who seek a physical and mental challenge while maximizing their day.
Active, Clean Fuel For Outdoor Enthusiasts
Our natural outdoor supplements are specially formulated to support your life as you challenge yourself and work up a sweat traversing extreme terrains and mountains!
Take your outdoor performance to the next level and unleash your maximum potential with TRUWILD - Where Nature Meets Science.
Natural Supplements For All-Round Wellness
Our natural, clinically tested products of outdoor supplements help fill nutritional gaps and enhance your fitness levels as you take on the wild all by yourself.
we have all the natural supplements you need to support your active lifestyle. From our Beets Nitric Oxide Activating Pre-Workout Capsules & Wild Greens Superfood powder to fuel up your next adventure, Adaptogens to minimize stress and fatigue, and our Turmeric Curcumin - Natural Recovery product for pain relief and accelerated muscle repair after an intense workout session.
Every TRUWILD product targets your specific health and wellness needs - from gut health, immune support, hydration, and mood boost support to essential nutrition.
If you would like to enhance your outdoor performance, increase stamina, have razor-sharp focus, and optimized your wellness to complement your fitness regimen, TRUWILD's supplements are the way to go!