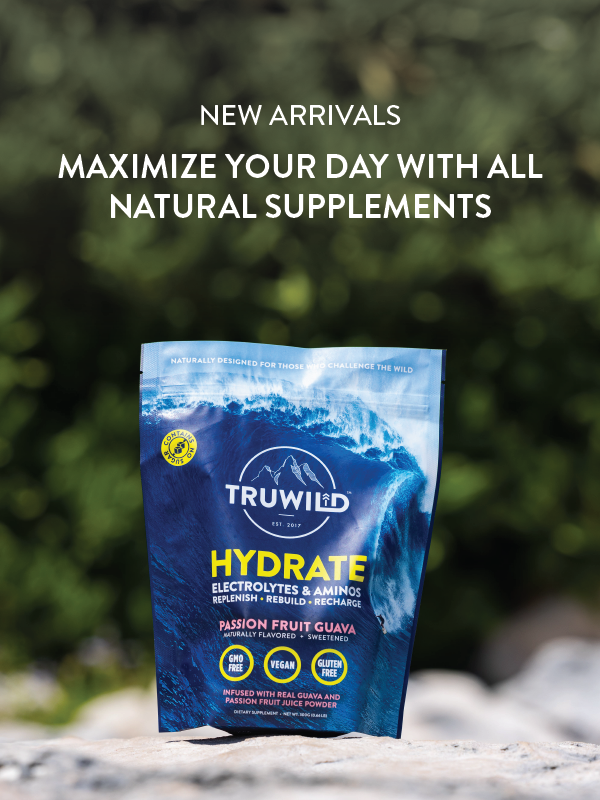 Natural Superfoods For Optimal Health
Why get your daily energy boost from artificial sugary waist-widening beverages that cause jitters and make your heart pound, when you can harness the incredible potential of nature to fuel your body? TRUWILD's organic superfoods are like a breath of fresh air - each ingredient has been carefully crafted and sourced to maximize overall health and performance.
Packed with essential micronutrients to keep you super-energized, our potent and delicious organic superfood blends also do wonders for your gut health, fortify your immune system, and help in keeping stress at bay.
Adaptogens - Stress Relief & Mood Support
TRUWILD's Adaptogens are infused with nutrient-rich, full-spectrum mushrooms, roots, and medicinal herbs such as Ashwagandha that enrich your overall mental and physical wellness.
Its revitalizing properties support stress relief, enhance immune function, fight fatigue, and give you a no-jitters energy & mood boost to keep you moving through the day. Our Adaptogens are specially designed for adventure enthusiasts, thrill-seekers, ocean lovers, fitness junkies, and anyone who is passionate about thier health and wellness.
Wild Greens - Certified Organic Green Superfood
What if we told you that you could improve your health & energy with just one scoop of our raw fiber-enriched green superfoods? That's right. TRUWILD's Wild Greens is essential for those who need a quick pick-me-up in the morning, during a stressful day, after an intense hike or workout.  Just mix it with 8-10oz of water or add it to your favorite smoothies for a natural detox and increased vitality.
Our Wild Greens product contains plant-based essential micronutrients, organic mixed greens, adaptogens, and much more. This product helps with anti-aging, heightens focus, boosts your brainpower, and give you the natural nutrition you need to maximize the day. Flavored with cucumber mint and natural sweeteners, you won't be able to get enough of this superfood!