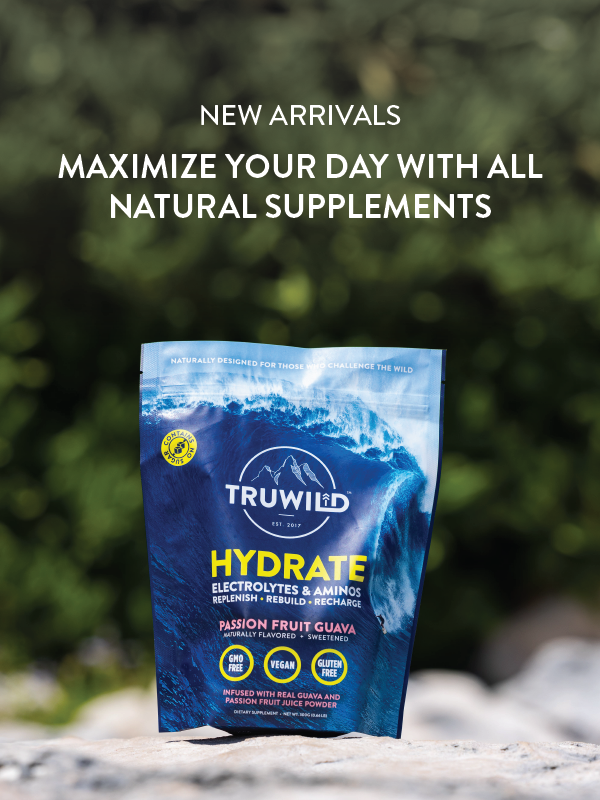 Why Choose TRUWILD's Natural Energy Bundles?
Maximize your athletic performance with TRUWILD's 100% superfood bundles! Conquer the outdoors with our range of natural athletic support products that are specially formulated for on-the-go crowd. We have categorized our products into bundles so that you can get all your health-boosting essentials at once and save big at the same time. Check them out:
Wellness Bundle
Want to experience the Zen life? Then get your hands on TRUWILD's Wellness Bundle! Each bundle comes with the goodness of Kombucha, Wild Greens, Adaptogens such as roots and mushrooms, and Baselayer, which has nature's most potent and powerful ingredients to boost your health and wellness from within. These can do wonders for your mood, enhance your gut health, and make your immune system stronger.
Silver Bundle
Our Silver Bundle is stacked with everyday nutrition to keep your immune system in great shape! It keeps toxins at bay and helps reduce inflammation and pain relief while providing your daily dose of vitamin C and D3 to support healthy muscles and bones. Stay active and recovered with this super stack bundle.
Super Sports Bundle
TRUWILD's Super Sports Bundle is for the ambitious, goal-driven athlete! Perfect for before or after a run/intense workout session, it powers you up with natural energy, replenishes electrolytes, and speeds up recovery. Its natural athletic support products are for those who constantly push themselves to run faster, trek a bit longer, or climb further to reach new limits every day.
Daily Essential Bundle
Have a hectic work week? You need a nutrition boost to keep you active and strong! Our Daily Essential Bundle products enhance energy, give you razor-sharp focus, and also have added fiber to enhance your digestive health. Like all our products, it's completely vegan and super-affordable!
Get your daily dose of natural energy with our affordable, nutrient-packed superfood bundles that are good for your body and easy on your wallet too.